Jurassic World: Dominion Dominates Fandom Wikis - The Loop
Play Sound
Urawa Hosei High School is home to the Urawa Hosei Girls Soccer Team. It is located in the Saitama prefecture.
Uniform
[
]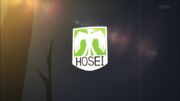 Urawa Hosei's school uniform has different varieties. Students mostly wear a deep red blazer with the school emblem on it, white shirt inside, blue bowtie, and deep red skirt.
Examples are Chika Kirishima and Yū Tenma as they are not wearing the deep red blazer. Chika wears a cream-colored vest while Yu wears a deep red overall skirt.
When comes to the team, their tracksuits are red and black. The green and white school emblem is on the left side of the uniform. The kit is half red and half black.
Plot
[
]
Urawa Hosei played against Warabi Seinan one year ago. This match convinced Sumire Suou to join Warabi instead of Urawa. Urawa Hosei is participating in the Saitama Prefectural Preliminaries and they will face Warabi. In the end, they won the preliminaries, making this win the ninth year in a row. They proceed onto the Kanto qualifiers, which determines who goes to the Kanto tournament later. Unfortunately, they lost because of a penalty kick.

Relationships
[
]
Urawa beat the Warabis in the past so they don't think that the Warabis are a threat.
After losing to Kunogi in the Kanto Preliminaries, Chika Kirishima harbored a grudge towards Kaji and Kunogi, creating a one-sided rivalry. Urawa is determined to knock Kunogi down from the spot of being the best girls' football in Japan.
Urawa knows about Eisen but doesn't have a grudge against them.
Urawa knows Korenkan as one of the best teams in Japan.
Practice Match
[
]
Urawa Hosei vs. Warabi Seinan (past) [Score: 7-0]
Kanto Preliminaries
[
]
Urawa Hosei vs. Kunogi Academy (past) [Score:1-3]
Saitama Prefectural Preliminaries (Summer)
[
]
The preliminaries are for the Summer National High School Sports Tournament. They have been the winner of the preliminaries for eight years.
Urawa Hosei vs. Omiya Girls' [Score: 4-0)]
Urawa Hosei vs. Kawagoe Kita [Score: 3-1]
Urawa Hosei vs. Kasukabe Tonan [Score: 2-1]
Urawa Hosei vs. Warabi Seinan [Score: 2-0]
Gallery
[
]